Top 10 Books of 2018
(Somewhat in order)
10. Archenemies by Marissa Meyer
Full of superheroes, villains, secrets, and action, this trilogy just keeps getting more and more interesting and intense.
I can't wait to see how the characters' lies will unravel right before their eyes in the last book!
Chaos!
"Catching bad guys was easy when you didn't have to deal with the inconvenience of evidence and trials."
9. The Prince and the Dressmaker by Jen Wang
I absolutely adored this graphic novel about a prince who likes to put on beautiful wigs and dresses, and the dressmaker who helps him. It was such a pure and heartwarming story, and even now, ten months after reading it, I still just want to hug Sebastian and Frances to death.
If you're looking for a short and adorable graphic novel, please give this one a chance.
"My whole life is other people deciding what's acceptable. When I put on a dress, I get to decide what's silly."
8. The Cruel Prince by Holly Black
I've been contemplating whether or not to put The Cruel Prince in my top ten all year, but in the end I just can't deny that it managed to capture and hold my interest in ways unlike most other books I picked up in 2018.
I mean, The Wicked King is my most anticipated release of 2019 and I'm certain it'll be the same with Queen of Nothing in 2020. It's just one of those series.
If you're looking for a dark tale of faeries and schemes with a morally grey protagonist, this might be for you.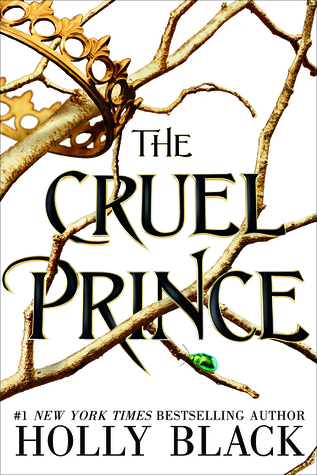 "If I cannot be better than them, I will become so much worse."
7. Strange the Dreamer by Laini Taylor
Strange the Dreamer is such a stunning and whimsical story, and if you feel like diving into a rich fantasy world with some magical realism elements, I highly recommend it.
I should probably warn you that you might feel a bit confused at the beginning, though, and the synopsis won't help you, but just relax and put your trust in Laini Taylor. She knows what she's doing.
"Lazlo couldn't have belonged at the library more truly if he were a book himself."
6. Obsidio by Amie Kaufman & Jay Kristoff
This sci-fi trilogy has been such a ride from start to finish, and I'm super happy with this conclusion.
Luckily, Kaufman and Kristoff have a new project in the works, and I can't wait to see what they'll come up with next.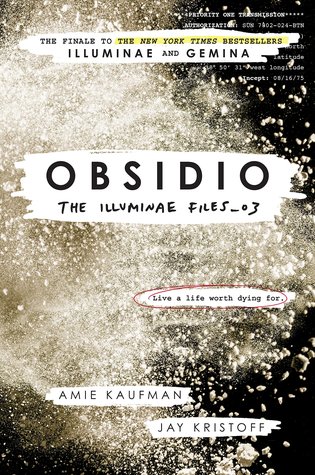 "Every story needs its hero. And its villain. And its monster."
5. Spinning Silver by Naomi Novik
Uprooted was in my top ten back in 2015, and this year Naomi Novik at last decided to once again bless us all with the magical wonder that is Spinning Silver.
If you're in the mood for an atmospheric tale full of Eastern European folklore and strong and compelling female characters, Novik is the author for you.
"I am not your subject or your servant, and if you want a cowering mouse for a wife, go find someone else who can turn silver to gold for you."
4. In Other Lands by Sarah Rees Brennan
In Other Lands might not be a literary masterpiece, but I loved every damn second of it.
Have you been searching your whole life for a hilarious coming-of-age, sort of fantasy parody book, where a thirteen-year-old brat slowly but surely grows into a seventeen-year-old lovable brat? Boy, do I have good news for you.
"Is this the part where I get told only I can save the magical land?"
3. Only Human by Sylvain Neuvel
Another great ending to a favourite sci-fi trilogy of mine.
Great characters, robots, and space! What not to like?
Wrap-Up: May
"You build a revolution on ideas. If the population doesn't buy your ideas, it means they're not ready, or you're wrong."
2. Thunderhead by Neal Shusterman
Like I said in my wrap-up, this trilogy just keeps getting better and better, and my expectations for The Toll are sky-high.
I'm both excited and scared to see how Shusterman decides to end this thought-provoking, unpredictable, and original story.
Hopefully it won't hurt too much.
Oh who am I kidding, it probably will.
"Death must exist for life to have meaning."
1. Circe by Madeline Miller
Seven years after the publication of the fabulous Song of Achilles, Miller returns with another gorgeous story based on Greek mythology, this time with Circe at the center.
This is such a beautifully written book with a complex and complicated main character, and you should read it.
"When I was born, the word for what I was did not exist."
There! My last post about 2018, the year that never seemed to end.
I got to some pretty darn fantastic books this year, which is a trend I'm hoping will continue to live on in 2019 (so far it's looking good).
What were some of your favourite books of the 2018? Feel free to tell me about them down in the comments. :)