Top 10 Books of 2017
(In no particular order) 
10. Scythe by Neal Shusterman
Look, Neal Shusterman is a genius. The Unwind series is one of my all time favourites, and this did not disappoint either. Looking for a fascinating/horrifying book to read? Shusterman is your guy.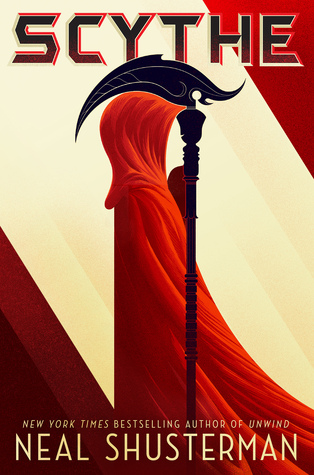 "My greatest wish for humanity is not for peace or comfort or joy. It is that we all still die a little inside every time we witness the death of another. For only the pain of empathy will keep us human. There's no version of God that can help us if we ever lose that."
9. Nowhere Near You by Leah Thomas
I love this little book and all its blunderkids. It will forever sadden me that we'll probably never get a third book.
"Are we passing for human, Moritz?

We might be, Ollie. Do not jinx it."
8. The Bear and the Nightingale by Katherine Arden
If you liked Uprooted by Naomi Novik, you should give this one a try. Russian folklore, talking horses, frost demons — what not to love?
"Wild birds die in cages."
7. We Are the Ants by Shaun David Hutchinson
We Are the Ants is a gorgeously dark yet hopeful story that I can't believe not more people are talking about. I will pick up more of Hutchinson's work in 2018, for sure.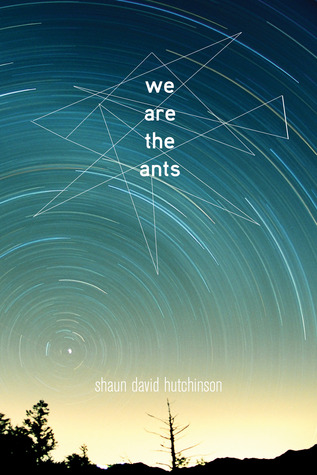 "We remember the past, live in the present, and write the future."
6. Release by Patrick Ness
Moving, powerful, and absolutely gorgeous. Patrick Ness is amazing and I can't wait to read whatever he writes next.
"It was so much easier to be loved than to have to do any of the desperate work of loving."
5. All the Crooked Saints by Maggie Stiefvater
All the Crooked Saints is a strange little book about people getting rid off all the heavy stuff they carry around with them. It has cars and owls in it, and I think you should give it a try because it's beautiful.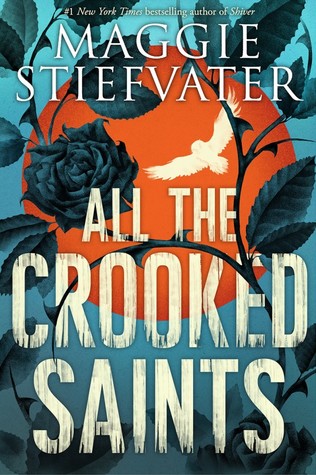 "It's an enormous sky out there with a lot of stars above it and a lot of folks underneath it, and all of us, stars and human, are missing someone in the dark."
4. Waking Gods by Sylvain Neuvel
This series has:
– Fantastic characters
– A cool and original format
– Ginormous robots
Does any of this sound interesting? Read it.
"Scientists are like children: They always want to know everything, they all ask too many questions, and they never follow orders to the letter."
3. The Hammer of Thor by Rick Riordan
I never thought I'd say this, but right now I'm actually more invested and interested in Magnus and his friends than Percy and Annabeth. I know, crazy right? I'm so sad the trilogy is over, and I reaaally hope Rick will write more books about the Norse mythology gang in the future.
Magnus and Alex are everything.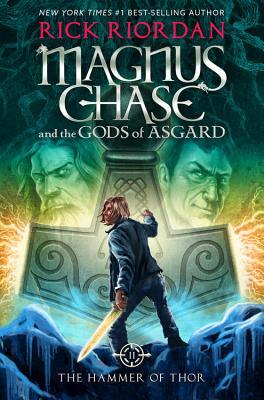 "At this point, most people would have thrown themselves down on the ground and given up hope. And by most people, I mean me."
2. Six of Crows by Leigh Bardugo
Mischief! Heists! Villains!
If you haven't picked up this one yet, I don't know what you're waiting for.
"When everyone knows you're a monster, you needn't waste time doing every monstrous thing."
1. Illuminae by Amie Kaufman and Jay Kristoff
Do you like clever protagonists, great villains, and suspense? Read this beast, please. You will fly through it.
"Patience and Silence had one beautiful daughter. And her name was Vengeance."
And that, my friends, was all. It was in no way an easy task for me to put together this list, but I'm very happy with my choices. It probably goes without saying, but I think you should check them all out. :)