That's right, folks! I have changed background for (I think) the first time since 2013!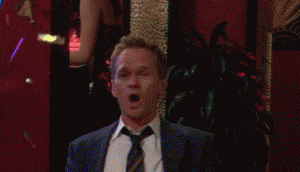 Okay, so it might not be thaaat different. I went with pretty much the same concept because I still really like it, but I thought it was time to update it a bit. In these past three years I've read a lot of great books, and overall I think my tastes have changed a bit. :)
For this new version, I have made 26 new "scraps" featuring drawings from both new and old books that I absolutely love. However, even though some books in the old drawings are no longer really my favourites, I still decided to leave them in. They did play a major part in my reader life, after all. :) So basically, it's a mix of books I love now, and books I have loved at some point.
But enough about that. In case you've forgotten already, this is what my background looked like before….
….and this is what it looks like now. :)
You can't see all the drawings unless you zoom out a bit, so here's a close-up as well. :)
And that was all I had to say for now. :) I hope you like the new background as much as I do. :D