By now, I don't think anyone could have missed the whole spectacle that is Harry Potter and the Cursed Child. If you, against all odds, actually have been able to miss it up until now, I sincerely applaud you and your exceptional out-of-this-world skills of avoidance.
While I do think the whole thing is quite exciting, I must admit that I haven't read this new addition to the Potter universe yet, and as of right now, I don't plan to either. I don't know, I might change my mind at some point down the line, but at the moment I don't feel like it would be fair of me to read and judge something that was meant to be experienced in a completely different way.
But that isn't what we're here to talk about. :) I just happened upon The Harry Potter Book Tag over at Written Word Worlds recently, and since I haven't done a tag in almost a year, it definitely felt like the right time to try this one out. :) Also, I do freaking love Harry Potter.
I'm not entirely sure who came up with the questions Written Word Worlds answered on her blog, but I do know there's a similar tag out there called The Harry Potter Spells Tag, created by TurtleSympathy on Youtube (though that video has been removed).
Since I think both tags have some fun questions, I've decided to mix them together. I'll do the ones I saw at Written Word Worlds first, and the ones from Youtube. :)
But this has been a long enough intro as it is, so let's just get to it!
Don't get me wrong, when I first read Kerstin Gier's Ruby Red trilogy, I fell completely in love with it. I loved the characters, the idea, the story….and for the most part I still love all those things. However, I recently reread parts of it, and was once again reminded that the whole trilogy takes place over like 2-3 weeks, and that. drives. me. mad.
So, if I could rewrite this, I would make it span over at least a few months to make it less instalove-y.
It has been decided!
I have a bunch of different books I could pick for this question, like The Raven Boys, or Cinder, or The Knife of Never Letting Go, but the honest truth is that few books have gotten me hooked as fast as Twilight did way back in 2008. I've talked about this before, but for weeks after picking up Twilight for the first time, I did nothing but read those four books over and over again. Back to back. Time after time after time.
After the whole thing had settled down a bit, though, Twilight ended up unlocking a whole set of new books for me to read. Books that I hadn't really thought to even try before. For example, I started reading The Hunger Games after seeing people talk about it on a Twilight forum. Fancy that.
Funny you should ask, because a few days ago, Maggie Stiefvater hinted at a Ronan Lynch-centric trilogy on twitter. She has outlined it and all, and when I saw her tweets I almost had a heart attack.
Since it could be several years before this trilogy sees the light of day, though, I thought I'd pick something at least a little bit closer (it doesn't have a publication date either, but still). I mean, it's a possibility this Ronan filled piece of fantastic might not even be written.
So….There Will Be Other Summers, aka the sequel to Aristotle and Dante Discover the Secrets of the Universe, one of my absolute favourite books.
Am I right? Am I right?
I'm right.
Accio!
Mort by Terry Pratchett is about Death getting an apprentice called Mort.
I think that says it all.
You might think this is a bit unfair since I haven't finished this yet, but I'm gonna pick The Sudden Appearance of Hope by Claire North. So far I've found it quite confusing and difficult to keep up with, and though that isn't necessarily a bad thing (I'm sure I'll be super impressed at the end), it was one of the reasons why I had to put it down for the unforeseeable future. I  have to be in the right mood for a confusing book.
It would be quite easy for me to just say Fangirl by Rainbow Rowell (because who doesn't relate at least a bit to that book), but I won't.
Instead, I'm going to pick Uprooted by Naomi Novik, because sarcastic, grumpy, neat-freak, introverted wizards and magic. Also female friendships and humour.
That's definitely what I'm here for.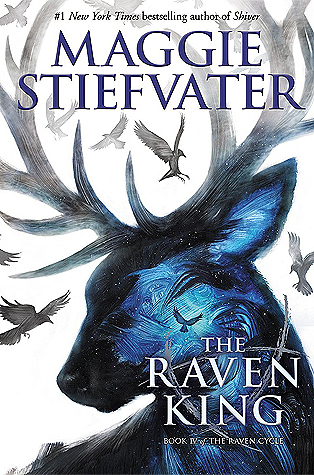 I was actually quite surprised at how dark and twisted The Raven King actually was. Like, the previous books in the series had some levels of eeriness, but damn Stiefvater, this time you didn't hold back.
♦♦♦♦♦♦♦
I tend to go with Matilda whenever I have to pick a childhood favourite, so for once I feel like I ought to mention the Molly Moon series by Georgia Byng. I LOVED those books when I was younger, and have quite a few nice memories connected to them. :)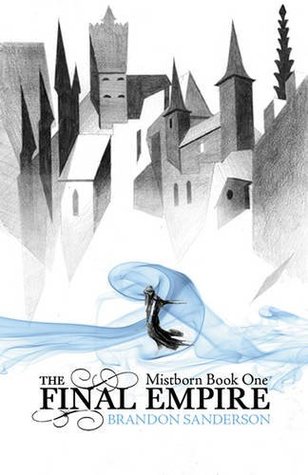 I feel like I'm usually the kind of reader who figures out, or at least suspects, most of the twists and turns of a story just in time for it to not really be a huge surprise. Sure, there have definitely been plot twists I didn't expect, but the Mistborn trilogy by Brandon Sanderson takes the prize. Oh boy. I was not able to foresee all that.
Ps. and I loved it.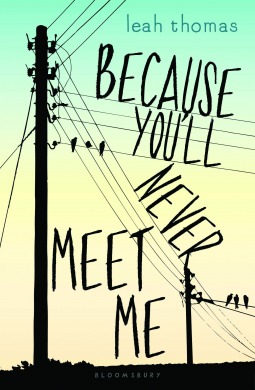 Because You'll Never Meet Me by Leah Thomas. Another book that surprised me, but in a different way than Mistborn. I don't know how to explain it because I'm not sure what I expected, but I feel like someone surprised me with a gift I didn't know to ask for. Really great book! I definitely recommend it.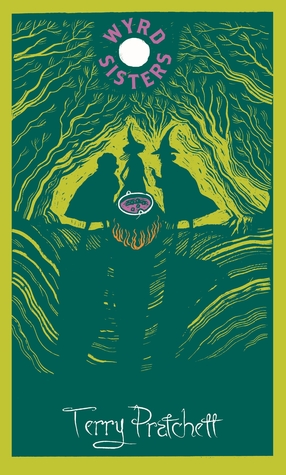 So far, every Terry Pratchett book I've read has managed to make me laugh, and Wyrd Sisters is one of my favourites. Those crazy witches…
As a bonus, I think the bizarreness of Pratchett's humour fits pretty well with the Riddikulus spell. ;)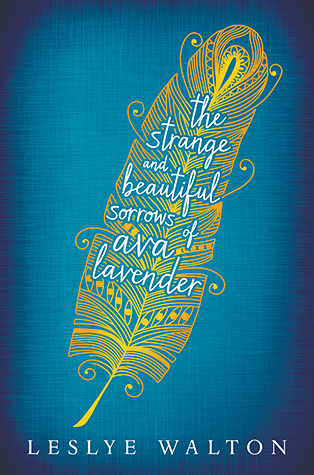 Hm, for this I wanted to pick something that perhaps not everybody and their mother has already read, but it's quite difficult. Maybe Tell the Wolves I'm Home by Carol Rifka Brunt? Or The Strange and Beautiful Sorrows of Ava Lavender by Leslye Walton.
Yes, I'm going with that.
The Strange and Beautiful Sorrows of Ava Lavender is strange and beautiful, and you should give it a try. ;)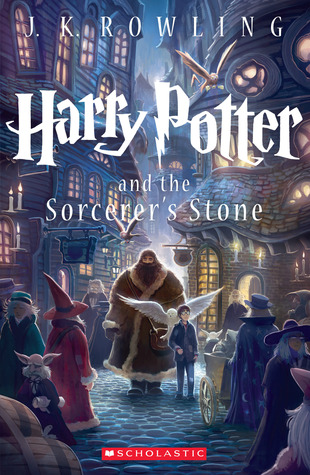 Harry Potter. Every time. Yes
You see, for some reason, I didn't really read Harry Potter until I was 15, which means that with the exception of the two last books, I read the entire series having already seen the movies. So yes, I really wish I could wipe my memory and try experiencing every book completely oblivious.
Ain't that the dream….sigh.
For an English class two years ago, I had to read To Kill a Mockingbird, but to tell you the truth, I was kind of grateful for the push. I'd been meaning to pick it up for ages, but you know, in a not really I can do that later oh look another book-way. School gave me a reason to push through, and I ended up really, really liking it.
The Song of Achilles because damn the pain. Seriously, it's painful for me to even think about it.
*clasps chest and falls to floor*
Just leave me. Save yourself…
But no really, you should read it.
♦♦♦♦♦♦♦
Aaand that was all for today :). I put way to much time and energy into those graphics, but I had fun so I'd say it was worth it ;).
So, what do you think? Do you agree with my choices? And what are your thoughts on The Cursed Child? I'd love to hear about it. :)