So…this is my first book haul since christmas, but hey, guess what! That means I have a lot of books to show you. ;)
*Rubs hands in anticipation*
First of all, of course, I had to get Stars Above, the Lunar Chronicles collection of short stories, by Marissa Meyer.
I haven't quite finished this yet (I think I have two stories somewhere in the middle left), but so far I've enjoyed myself. :) It's really nice to see a bit more of all the lovely characters. 
Then, as you can see below, I went on a Terry Pratchett rampage and bought Wyrd Sisters, Witches Abroad, and Lords and Ladies, all from the Witches series (Discworld).
I have yet to read Lords and Ladies, but the other two are fantastic. :) Man, those witches are such a laugh…
These covers are  all I need from life.

A Gathering of Shadows, by V. E. Schwab.
If you read my sort-of review for A Darker Shade of Magic, you might remember that I was kind of underwhelmed by it (though I did really enjoy it!). My expectations where insanely high, so it was not really a surprise when it didn't quite manage to reach them.
Now that I've read this book, though, I'm very happy to say that I'm completely won over. It got me more invested in the characters and the story, and I'm very excited for the last book. :)
Also, those covers…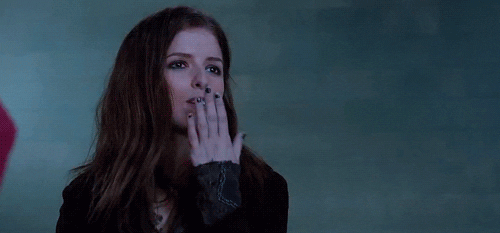 Oh oh oh, I'm VERY excited about this one! This gorgeous thing is a limited edition copy of Gail Carriger's Soulless, the first book in the Parasol Protectorate series.
It's kind of hard for me to justify how much I spent on this book (damn that shipping cost! At least I didn't pick the even more expensive edition), but I couldn't help myself. I love this series, and just look at how beautiful it is!
I have a problem.
Ooooooh, and this one!
Do you realise how long I have been LONGING for The Raven King, by Maggie Stiefvater?! Just looking at this book gives me butterflies.
*Happy sigh*
Oh, and the insides are great as well. ;) A fantastic ending to a fantastic series.
And, as usual, I ordered my copy from Fountain Bookstore, which means Maggie Stiefvater has doodled in it. It also came with a signed bookplate. :D
This is so so satisfying for me.
And don't forget about this gem! The Hidden Oracle, by Rick Riordan.
Apollo is one of my favourite gods, so I've been eagerly waiting to get my hands on this book ever since it was announced. Due to unfortunate things like school and stuff, I'm only about halfway in, but so far I'm loving it!
I live for Morgan Matson's cute summer contemporaries. While Amy & Roger's Epic Detour is and always will be my favourite, The Unexpected Everything didn't disappoint. :) I can definitely recommend.
Yes! I finally own a copy of The Book Thief, by Markus Zusak. I love this book so much, and this edition is just everything.
Please, Markus Zusak, write more books! 
And here's the whole gang (with the exception of The Book Thief, which arrived after I'd taken the picture). :) Quite an attractive bunch, if I may say so myself. ;)
That was all of my book buying so far this year, but what about you? Have you bought anything you're extra excited about? Please feel free to tell me about it down in the comments. :)