As per usual, I've read some truly amazing books this past year, and I wish I had the time to rave about all of them. As I do not, though, here's a list of the ones that in many ways stood out to me the most. :)
Oh, and the books mentioned here are not necessarily 2015 releases, I just read them this year.
Let's get to it. :)
Top 10 Books of 2015
(In no particular order)
10. The Winner's Curse + The Winner's Crime
When I read The Winner's Curse, I thought it was great, but not wow-this-is-my-new-favourite-book-fantastic. Then, when I picked up The Winner's Crime, I kind of loved it despite the many reasons I shouldn't have (I'm usually not equipped to handle levels of misunderstandings this high). Now, I can't quite get this trilogy out of my mind, and The Winner's Kiss is one of my most anticipated books of 2016. Basically, it's a damn exciting and addicting fantasy trilogy, it just took me some time to realise it.
"The truth can deceive as well as a lie."
9. The Rest of Us Just Live Here
As I understand it, many people who've read this book thought that the idea was better in theory than in practise, and in some ways that's true. A book about ordinary non-hero people quite easily ends up being a book about, well, ordinary people. Doesn't sound very exciting, does it?
In my opinion, though, this book isn't really supposed to be exciting in that sense. Instead, it's about real people with real problems, and the whole non-hero set-up is just a way to accentuate that we're all extraordinary in our own way. I don't know, this book just really resonated with me, and after putting it down, I kept thinking about it for days.
And, you know, Patrick Ness's writing.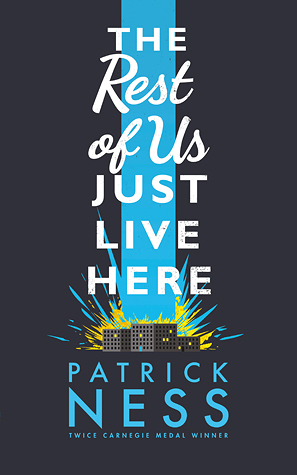 "Because sometimes there are problems bigger than this week's end of the world and sometimes you just have to find the extraordinary in your ordinary life."
8. Ready Player One
The first book I read in 2015, and man was it a good one. It is full of adventures and fun quests, and the whole concept gets an A+. You most certainly don't have to be a "gamer" to enjoy this book, and I 100% recommend it!
I have no idea why I didn't read this sooner…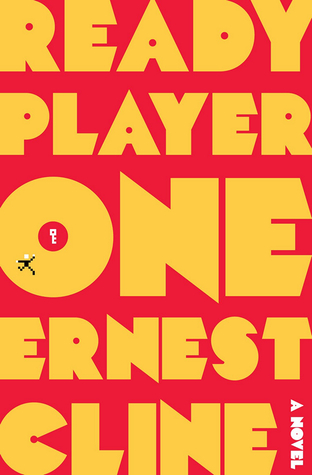 "No one in the world gets what they want and that is beautiful."
7. I Am the Messenger
I'm not gonna say much about this book other than this:
It's great.
Put your trust in Markus Zusak.
Just do it.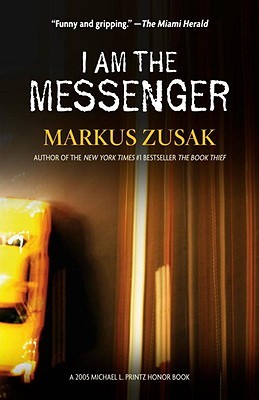 "It's not a big thing, but I guess it's true–big things are often just small things that are noticed."
6.

Uprooted
I loved this book (surprise!).
I loved Agnieszka and the Dragon, and I loved the creepy fairytale feeling it gave me.
I loved the world and the magic system, and the fact that it managed to do with one book what many trilogies tries and fails to do with three.
Read it.
"We were of the valley. Born in the valley, of families planted too deep to leave even when they knew their daughter might be taken; raised in the valley, drinking of whatever power also fed the Wood."
5. The Sword of Summer
As this is the first book in the series, I'm not entirely sure what I think yet, but so far I'm super into it. Rick Riordan always makes me laugh with his interpretations of the old myths, and I really look forward to the next book. :)
Also, it has some pretty nice diversity. :)
If you haven't read anything by Riordan yet, you should.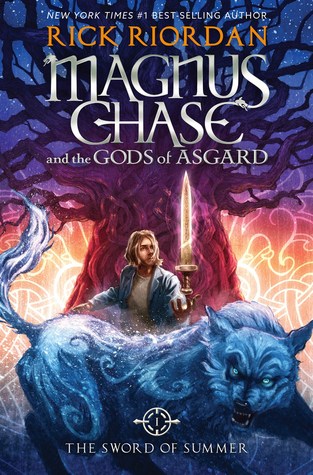 "I hate this plan," I said. "Let's do it."
4.

The Strange and Beautiful Sorrows of Ava Lavender
*Still crying tears of beauty and ugliness and sadness 8 months after reading it*
This book is fantastic and whimsical and gorgeous.
*Keeps crying for eternity*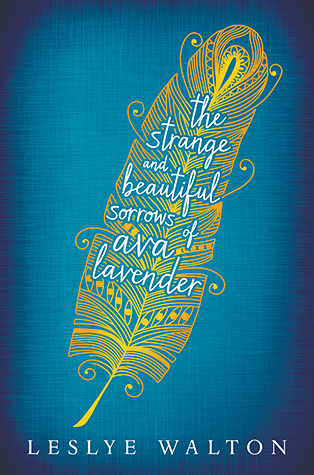 "Just because love don't look the way you think it should, don't mean you don't have it."
3. The First Fifteen Lives of Harry August
The First Fifteen Lives of Harry August has it all: a great concept, amazing and complex characters, reincarnation, fantastic writing, and death and torture.
What more could a girl ask for?
Nothing, that's what.
"The most it ever seems we know how to do with time, is to waste it."
2. The Song of Achilles
If you like Greek mythology and wish to see some LGBT themes in a non-contemporary setting, you should pick this up.
Prepare yourself for the pain, though (not that it will help you).
"Name one hero who was happy."
1.

Winter
For me, it's always a bit of a gamble when it comes to the last book in a series. I don't want any, or at least not too many, loose ends, but at the same time I don't want the ending to be all rosy and unrealisticly perfect.
It took some time, but Marissa Meyer managaged to produce a fantastic ending to The Lunar Chronicles. Seriously, I don't think it's possible for me to feel happier about this book.
If you haven't read this series yet…well lucky you, because you have four great books to look forward to.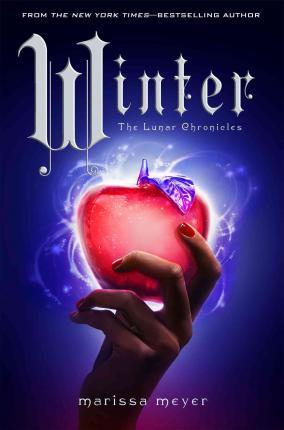 "We're not pouring rice in my head."
That was all for 2015, and now I just want to wish you a happy new year! May 2016 be full of fantastic books and great memories! :D