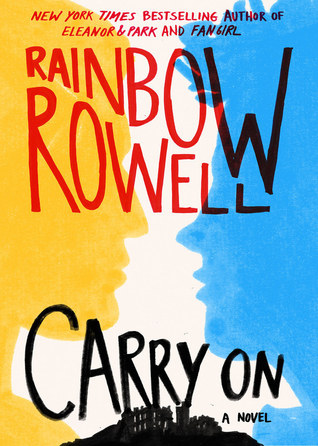 Novels: 4

Novellas/short stories: 0 

Graphic novels: 0

Total: 4

Total: 1 434 pages

Finished series/trilogies/duologies: 0

Started series/trilogies/duologies: 1 
Favourite Cover:
Favourite Book:
3 Favourite Characters:
Baz (Carry On)
Penelope (Carry On)
Alanna (Alanna:The First Adventure)
3 Favourite Relationships (Romantic or not):
Baz & Simon (Carry On)
Brandon & Abel (How to Repair a Mechanical Heart)
Baz & Penelope (Carry On)
What can I say? I'm just not in the best place right now when it comes to reading. I really want it to pass, though, because there are some great books coming out/already out that I want to get to. For example, I have yet to read The Sword of Summer by Rick Riordan. Scandal!
Please oh please grant me the time and energy to read. Please.