I haven't written a review since October of last year. I know, sad but true.
Thing is, I haven't really felt like writing reviews. Once upon a time (the distant year of 2013), I did a whole lot of them. Seriously, I think I reviewed every single book I read the moment I finished them. Somehow, though, I ended up in a major review-slump, and more than a year later, I still haven't managed to crawl my way out of it.
I do not like this, and desperately want to get out of the damn slump.
Last year, I did this "bookshelf tour + recommendations"-thing where I, in lists, wrote down reasons why you might enjoy a particular book.  For example: "You should read Harry Potter if you like…..foreshadowing like holy crap."
Well, I really enjoyed writing those two posts, and always planned to, at some point, start using the format on the blog on a more regular basis. And now I will! I thought that by doing this with a couple of books each month, I might be able to kind of ease my way back into blogging and reviewing, all while still (maybe) helping some of you on your quest to find books you might want to read.
I will, of course, still write full-length reviews if I ever get the urge to do so. :)
I hope you'll enjoy it. :)
♦ ♦ ♦ ♦ ♦ ♦ ♦ ♦
Title: The Song of Achilles
Author: Madeline Miller
Published:  September 20th 2011
Pages: 384 (Hardcover)
Date read: January 21st 2015
My rating: 4.5 stars
 The Synopsis:

The legend begins…

Greece in the age of heroes. Patroclus, an awkward young prince, has been exiled to the kingdom of Phthia to be raised in the shadow of King Peleus and his golden son, Achilles. "The best of all the Greeks"—strong, beautiful, and the child of a goddess—Achilles is everything the shamed Patroclus is not. Yet despite their differences, the boys become steadfast companions. Their bond deepens as they grow into young men and become skilled in the arts of war and medicine—much to the displeasure and the fury of Achilles' mother, Thetis, a cruel sea goddess with a hatred of mortals.

When word comes that Helen of Sparta has been kidnapped, the men of Greece, bound by blood and oath, must lay siege to Troy in her name. Seduced by the promise of a glorious destiny, Achilles joins their cause, and torn between love and fear for his friend, Patroclus follows. Little do they know that the Fates will test them both as never before and demand a terrible sacrifice.
My Comments

This book is still eating at my brain, and thoughts of it can hit me when I least expect it. A few days ago I almost threw a chair while my friend and I were talking about it. If you are familiar with the original story, then you probably also know the reason behind our rage. I haven't read The Iliad myself, but I hear that The Song of Achilles stays very true to the story.

This is, I believe, not YA, and therefore contains some mature content, though not overly so. It features rape among other things, and remember that it takes place in ancient Greece, where they had quite different values than we have now. It's almost funny how much they care about some things, and completely dismiss others.
You should read this if you like:

Greek mythology
The Iliad
"Bromance" turned into romance (*insert intense eyebrow wiggling*)
Stories that span over great lengths of time (about 30 years)
Flawed characters
Slow building relationships (like I said, 30 years)
War
Blood, man
Boys in drag
Frustration…in a good way (I think)
Douchebag gods
Douchebag characters…that you actually love
Accuracy (I think?)
Oh dear, the foreshadowing is strong in this one
Greek mythology (because I really like Greek mythology)
A small taste:

"Odysseus inclines his head. "True. But fame is a strange thing. Some men gain glory after they die, while others fade. What is admired in one generation is abhorred in another." He spread his broad hands. "We cannot say who will survive the holocaust of memory. Who knows?" He smiles. "Perhaps one day even I will be famous. Perhaps more famous than you."
  ♦ ♦ ♦ ♦ ♦ ♦ ♦ ♦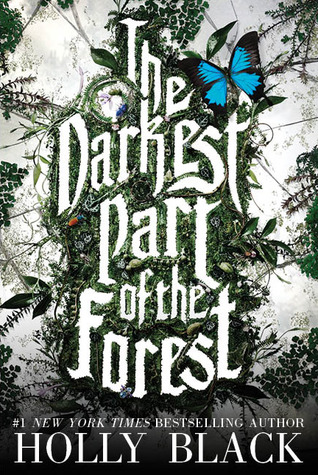 Title: The Darkest Part of the Forest
Author: Holly Black
Published:  January 13th 2015
Pages: 336 (Hardcover)
Date read: January 23rd 2015
My rating: 4/5 stars
 The Synopsis:

Children can have a cruel, absolute sense of justice. Children can kill a monster and feel quite proud of themselves. A girl can look at her brother and believe they're destined to be a knight and a bard who battle evil. She can believe she's found the thing she's been made for.

Hazel lives with her brother, Ben, in the strange town of Fairfold where humans and fae exist side by side. The faeries' seemingly harmless magic attracts tourists, but Hazel knows how dangerous they can be, and she knows how to stop them. Or she did, once.

At the center of it all, there is a glass coffin in the woods. It rests right on the ground and in it sleeps a boy with horns on his head and ears as pointed as knives. Hazel and Ben were both in love with him as children. The boy has slept there for generations, never waking.

Until one day, he does…

As the world turns upside down, Hazel tries to remember her years pretending to be a knight. But swept up in new love, shifting loyalties, and the fresh sting of betrayal, will it be enough?
My Comments

This is the second standalone paranormal/fantasy book I've read by Holly Black, and I've reached the conclusion that she's really good at writing them.

While The Darkest Part of the Forest isn't the most amazing book I've ever read, or even one of my favourites in January, I still thoroughly enjoyed it. I'm not usually a fan of faeries, but they were really great in this one. 
You should read this if you like:

Faeries…
…or, you know, even if you don't. Either one is fine
Paranormal standalones done well
Pretty, horned princes nicely put on display in glass caskets
Girls who are badass knights
Monsters
Creepiness and/or eeriness
Mystery
Siblings
When romance isn't the main focus
Faery bargains
Stupid tourists
The forest
The Coldest Girl in Coldtown
Blood and/or murder
A small taste:

"There's a monster in our wood. She'll get you if you're not good. Drag you under leaves and sticks. Punish you for all your tricks. A nest of hair and gnawed bone. You are never, ever coming… home."
  ♦ ♦ ♦ ♦ ♦ ♦ ♦ ♦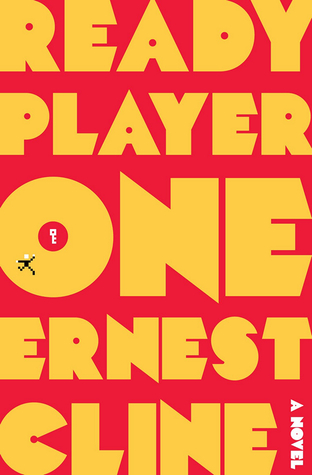 Title: Ready Player One
Author: Ernest Cline
Published:  August 16th 2011
Pages: 374 (Hardcover)
Date read: January 2nd 2015
My rating: 4.5/5 stars
 The Synopsis:

It's the year 2044, and the real world is an ugly place.

Like most of humanity, Wade Watts escapes his grim surroundings by spending his waking hours jacked into the OASIS, a sprawling virtual utopia that lets you be anything you want to be, a place where you can live and play and fall in love on any of ten thousand planets.

And like most of humanity, Wade dreams of being the one to discover the ultimate lottery ticket that lies concealed within this virtual world. For somewhere inside this giant networked playground, OASIS creator James Halliday has hidden a series of fiendish puzzles that will yield massive fortune — and remarkable power — to whoever can unlock them.

For years, millions have struggled fruitlessly to attain this prize, knowing only that Halliday's riddles are based in the pop culture he loved — that of the late twentieth century. And for years, millions have found in this quest another means of escape, retreating into happy, obsessive study of Halliday's icons. Like many of his contemporaries, Wade is as comfortable debating the finer points of John Hughes's oeuvre, playing Pac-Man, or reciting Devo lyrics as he is scrounging power to run his OASIS rig.

And then Wade stumbles upon the first puzzle.

Suddenly the whole world is watching, and thousands of competitors join the hunt — among them certain powerful players who are willing to commit very real murder to beat Wade to this prize. Now the only way for Wade to survive and preserve everything he knows is to win. But to do so, he may have to leave behind his oh-so-perfect virtual existence and face up to life — and love — in the real world he's always been so desperate to escape.

A world at stake.
A quest for the ultimate prize.
Are you ready?
My Comments

I didn't grow up in the 80s, and though I like games, I don't consider myself a "gamer". To be honest, 50 % of the references flew right over my head − hell it's probably more in the area of 80 %. You'd think this would be a problem − before picking it up, I sure thought that − but it really wasn't. It was freaking awesome.

Oh, and if you get the opportunity, listen to the audiobook. 
You should read this if you like:

Games…
…The 80s…
…or, like I said, even if you don't
Virtual realities
Scavenger hunts
Dystopian standalones done well
Flawed main characters
Character development (a personal favourite of mine)
Great character dynamics
Social recluses on a quest to save the world…well, the virtual one at least
Clues
Riddles
Severity mixed with humour
Cleverness
Competitions
Excitement
Suspense

Easter eggs…or something

Oh, and also murder
A small taste:

"No one in the world gets what they want and that is beautiful."
  
♦ ♦ ♦ ♦ ♦ ♦ ♦ ♦
So, that was all for this time. :) I hope you've enjoyed it, and I hope it was at least of some help. I sure had fun making it, and I have a feeling I'll be doing more of these :).