Oh dear, 2014 is actually over. Holy crap.
Seriously, what just happened?
Holy crap.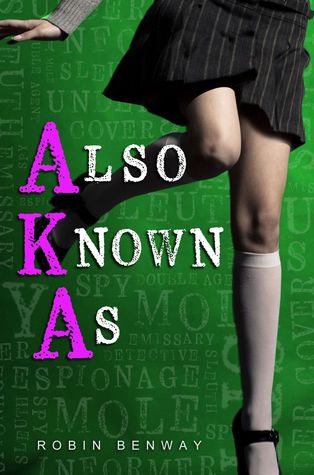 Novels: 7
Novellas/short stories: 0
Total: 2361 pages
Finished Series/Trilogies/Duologies: 1
Started Series/Trilogies/Duologies: 3
3 Favourite Covers:
Shadow and Bone
Waistcoats & Weaponry
The Winner's Curse
3 Favourite Books:
Waistcoats & Weaponry
The Winner's Curse
Sisters' Fate
3 Favourite Characters :
Sophronia (Finishing School)
Kestrel (The Winner's Curse)
Maggie (Also Known As)
3 Favourite Relationships (Romantic or not):
Kestrel & Arin (The Winner's Curse)
Sophronia & Soap (Finishing School)
Cate & Finn (The Cahill Witch Chronicles)
December has been a pretty weird month in the sense that I really liked everything I read, but didn't particularly love anything. This made it kind of difficult picking books and characters for each category, but I did my best. :)
Anyway, you'll probably hear from me again pretty soon in my ultimate wrap-up of 2014, and top 14 books of the year, but until then I just want to wish you a happy new year :). It's 2 am where I live, so I should probably go to bed. Ha!
Bye!