Welcome back and YES, it is indeed time for another book tag. :D
As you might or might not know, the Creatures of the Night Tag was created by the fantastic booktuber Katytastic, and to watch her original video, just click here. :)
I wasn't officially tagged, but as per usual, I'm going to give it a go nonetheless :).
The challenge of this tag is to pick out your favourite books containing different types of creatures of the night, and, well, list them. :) I have to admit that I'm somewhat of a chicken, so you'll probably notice that my picks tend to be funny rather than scary, but anyway, let's just get to it. :)
Vampire
"Don't worry, I won't bite. At least not in the way you're afraid of."

For favourite vampire book, I simply have to pick Vampire Academy by Richelle Mead.

 True, the vampires in this series are not very dark, terrifying or traditional, but they are so so much fun to read about, and even though I've kind of moved on to other things (reading-wise), this remains one of my favourite series. :)

Honorable Mentions:

The Coldest Girl in Coldtown by Holly Black
Werewolf

"Highland werewolves had a reputation for doing atrocious and highly unwarranted *things*, like wearing smoking jackets to the dinner table."

I may not be the biggest fan of this particular creature, but there's no denying that the werewolves in Gail Carriger's Parasol Protectorate-series are fantastic!  They're far from the only mythical creatures in the story, but in my opinion, they are the best. :)

You should read it.

Honorable Mentions:

The Wolves of Mercy Falls by Maggie Stiefvater
Zombie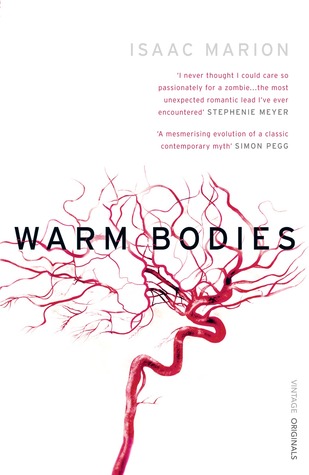 "I am Dead, but it's not so bad. I've learned to live with it."

I feel like this is a very common choice, but it really is a great and hilarious zombie-book. :)

Honorable Mentions:

Reboot by Amy Tintera
Ghost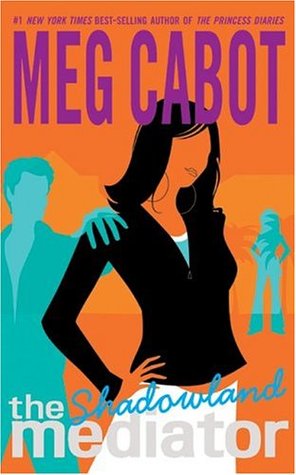 "If all people became ghosts my social life would be so over"

This is a hard one (which you will see if you take a look at the honorable mentions-section), but I'm gonna have to go with The Mediator by Meg Cabot.

Once again, this is just one of those series that'll always have a place on my bookshelf, no matter how much my taste in books will change (I first read it in 2007, so it has definitely been a while). I love Suze, I love the ghosts, and I love the story. I love everything!

Honorable Mentions:

The Raven Cycle by Maggie Stiefvater

Anna Dressed in Blood by Kendare Blake

The Graveyard Book by Neil Gaiman
Witch/Warlock/Spellcaster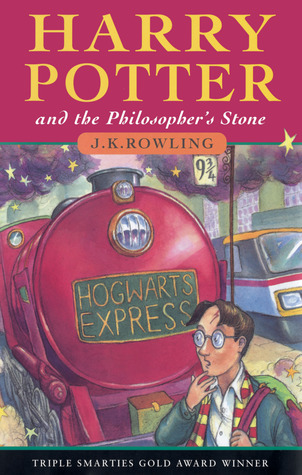 "You're a wizard, Harry."

I know, I know, not the most original answer, but it is absolutely, 100 %, my favourite witch/wizard-series, so I feel like I simply have to pick Harry Potter for this one.

And that's that.

Honorable Mentions:

Born Wicked by Jessica Spotswood
Fairy/Fae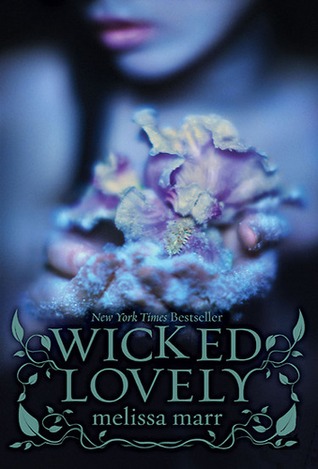 "The faery was beautiful- stunning – the way a storm is when you wake up and see lightning streak across the sky. And probably just as dangerous."

As with the werewolves, I'm not that much into fairy-stories. They just don't appeal that much to me, I guess.

There is one that I really liked when I read it, though, and that is Wicked Lovely by Melissa Marr. I've only read the first three, and I didn't particularly like the second or third, but I remember being quite satisfied with the first. :)
Demon
" "Now, Calcifer," she said, "let's have no more nonsense. Bend down your head."

"You can't make me!" crackled the fire demon."

I feel like most people probably are more familiar with the movie, but believe me, everyone's favourite fire demon Calcifer is just as awesome in the book. :)
Angel
"My friends call me Wrath," says Raffe. "My enemies call me Please Have Mercy. What's your name, soldier boy?"

I'd take murderous and sassy angels over "nice" and "angelic" ones any day, and this one definitely has a lot of those.
Alien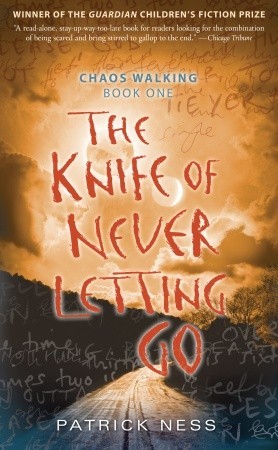 "Without a filter, a man is just chaos walking."

I can't stress enough how much I love this series, and it has aliens in it, so yeah, I'm picking it.

Read it.

Honorable Mentions:

The Lunar Chronicles by Marissa Meyer

The Host by Stephanie Meyer
Superpowered human
"Plenty of humans were monstrous, and plenty of monsters knew how to play at being human."

Guys.

Guys.

Guys.

This book is fantastic.

Near-death experiences.

Victor Vale.

Superpowers.

Read it.

Honorable Mentions:

Shatter Me by Tahereh Mafi

Gone by Michael Grant
And that was everything for this time. It was a relly fun tag to do, and I hope you've enjoyed it as well. :) But now − what's your favourite creature of the night? Do you have any book recommendations for me? Tell me about it down in the comments. :)